Empire State Opportunity Program
at SUNY Empire State College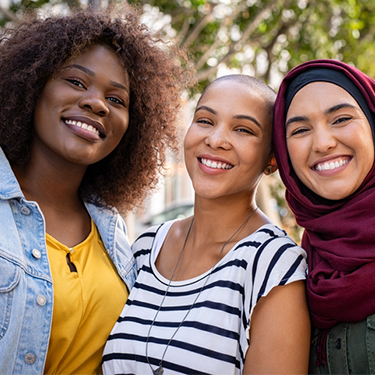 The Empire State Opportunity Program (ESOP) provides access, academic support, and financial assistance to economically and educationally disadvantaged students who are residents of New York State. The ESOP serves students at all stages of life and learning, full time or part time throughout the state.
What you get as an ESOP student at SUNY Empire:
Enhanced Academic Support Services.  Get extra help from professional and peer tutors who work exclusively with ESOP students.
Financial Assistance.  Receive an ESOP stipend to help with your college costs. Students also have access to our Basic Needs office that can assist with providing resources to those undergoing personal hardship.
Mentorship.  An ESOP Advisor will advise you throughout your degree, providing the tools and resources you need to succeed at SUNY Empire and beyond.
Flexibility.  Take courses online, onsite (when available), through independent study, and/or residencies.
ESOP Extended Orientation.  This introduction to SUNY Empire allows you to connect with the College and your peers through a combination of live virtual workshops and online discussions. The orientation will reach ESOP students across the state, allowing you to connect with the resources you need to see success in your studies.
Specialized Programming.  Benefit from year-round ESOP workshops on topics ranging from leadership, career development, to keys to overall success. We also have an alumni speaker series, where SUNY Empire alumni share their academic, personal, and professional journeys.
Early Degree Planning.  As soon as you're accepted, you'll start working with your mentor to create a degree plan that meets your personal, professional, and academic goals.
Laptop Loaner Program. ESOP students have priority in our Laptop Loaner program, where they can be loaned a college laptop throughout the duration of their studies at SUNY Empire.
To be eligible for admission to ESOP you must:
Be a New York state resident for 12 months prior to enrollment.
Meet the program's academic and financial eligibility requirements.
Freshman and transfer students are eligible.
For the Fall 2021 semester we are accepting students; so, apply now, as seats are limited.
To apply, you must:
Be a New York state resident for 12 months prior to admission.

Note: exceptions may be granted for veterans and military students

Be a student with demonstrated economic need or a transfer student previously enrolled in another NYS opportunity program.
Have a high school diploma or equivalency.
After application, you will:
Complete the supplementary EOP essay in lieu of the general undergraduate essay.
Complete an interview (virtually), if selected as a finalist.
Admissions Essay
In an essay of at least 300 words, please describe:
Why you are applying to the SUNY Empire Empire State Opportunity Program.
How will the SUNY Empire State Opportunity Program improve your academic experience?
The essay will be evaluated on the following criteria:
How well the questions are answered.
How well the ideas are organized and developed.
Grammar, spelling, and vocabulary.
Finalist Interview
ESOP will place a great deal of emphasis on the human element of the process. In addition to the essay, the interview provides a more complete picture of potential students and will further inform our admission decisions. Staff who conduct the interviews will be skilled in evaluating the following qualities as indicators for potential student success:
Self-motivation
Articulation of thoughts and ideas
Recognition of strengths and weaknesses in relationship to academics
Ability to handle long-term goals
Strength of commitment to continue education
Awareness of financial and academic commitment
Time management
Extent and reality of plans for managing family- and job-related obligations,in addition to their academics
Understanding of additional supports commitment, (such as monthly ESOP meetings, tutoring, and/or regular meetings with a Student Success mentor) specific to the Empire State Opportunity Program
Timely completion of required paperwork for program application.
Academic Year 2020-2021
Household Size
(including head of household)
Total Annual Income

1

$23,107

2

$31,284

3

$39,461

4

$47,638

5

$55,815

6

$63,992

7

$72,169

8

$80,346*
*For families/households with more than eight persons, add $8,177 for each additional person.
The above guidelines do not apply if:
The student's family receives family assistance or safety net payments through the New York State Office of Temporary and Disability Assistance or a county Department of Social Services, or receives family day care payments through the New York State Office of Children and Family Assistance.
The student lives with foster parents who do not provide support for college, and the student's natural parents provide no such support.
The student is a ward of the state or county.
For more information, contact: