November 9, 2021
Surviving and Thriving: Tips for First-Generation Students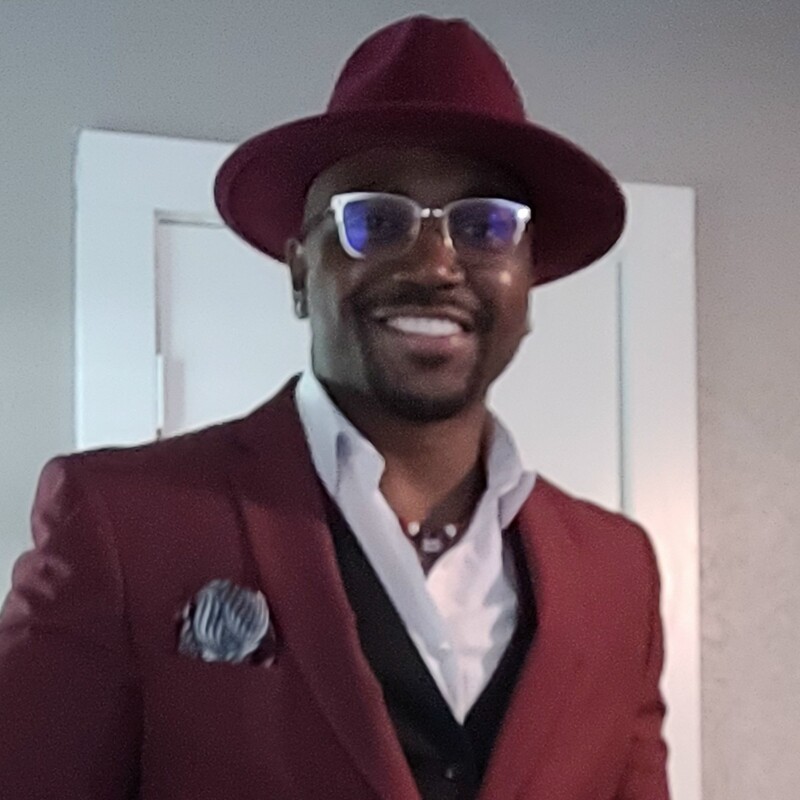 If you're a first-generation college student (meaning you're the first in your family to attend and/or graduate from college), navigating higher education can be especially challenging, but know that you're not alone.
In addition to online support services, every SUNY Empire State College location across the state has in-person learning opportunities and resources to help first-generation students be successful.
SUNY Empire State College alumnus Anthony Haywood '14 recently shared his experience as a first-generation student. Born in Brooklyn, New York, and of Afro-Cuban descent, he was inspired to attend college by his aunt, who took him on his first college tour. From there, he said he "dreamed big." After receiving his bachelor's degree in business administration with a concentration in finance from SUNY Empire, Anthony went on to complete his MBA at St. Peter's University and is currently earning his Ph.D. in technology. He hopes to build a career in technology to level the playing field for diverse populations in the United States and Cuba. He lives in Aubrey, Texas, and works as a senior business analyst for Equinix, a digital infrastructure company.
Anthony shared some advice to help first-generation students ease into higher education.
1. Applying to college as a first-generation college student can be challenging. Build a relationship with the college community early on.

Life, I have come to learn, is about access to opportunity. My family was at the poverty line, and college can be expensive. I felt like I was unprepared when it came time to apply for school. Trying to prepare for college without guidance is like prepping for a test when you don't know what you're being tested on. Compared to other peers, first-generation students are often unaware of the financial, social, and educational resources that can help the transition to college. Reach out to the college individuals and offices that will help guide you during the process. Asking for help is a demonstration of success and strength!
The people and offices that might be of particular help to first-generation students:
2. Many first-generation students experience anxiety from balancing work, school, and family life. Keep your eye on the prize, and remember why you're doing this.
3. Learn the lingo.
What challenged me the most was balancing a social life and classes. There was a lot of pressure as a first-generation student. You have your entire family and neighborhood looking up to you. I had to overcome poverty, racial inequity, and gang violence in Brooklyn. I constantly reminded myself that nothing in this world would prevent me from achieving my educational and career goals.
You will hear and see some terms that are probably unfamiliar to you. Here are some common terms you'll encounter at SUNY Empire. Knowing what they mean will help you be prepared.
Educational Planning: Educational Planning (may also be referred to as academic planning or degree planning) is a required course you'll take with your mentor. In it, you'll plan your degree and select the courses you'll need to complete for graduation.​
Degree Plan: Quite simply, this is the list of required courses you created with your mentor in Educational Planning. Once this list is approved, you'll use this as a guide to register for courses.​
Rationale Essay: This is an essay you will write during your Educational Planning course. It explains why you have chosen the courses in your degree plan and how you will meet SUNY's degree requirements.
Learning Contract: This document outlines your courses and includes the course description, required materials, and more.
Professional Learning Evaluation (PLE): You may be eligible to earn college credit for your past learning and experience, such as professional certificates, licenses, and training sessions. Your mentor can give you more information.
4. Ask for help, develop relationships with peers, and get involved. The SUNY Empire college community is there to support you every step of the way.
5. Use all of the academic resources that are available to you.
My first year at SUNY Empire was amazing. What surprised me the most was the amount of people I would build bonds with — especially in the Black Male Initiative at SUNY Empire. I found a community to guide me. My friend passed away a week into my first year, and I had just spent all of my money on college and paying for books. A group of people I just met gave me money to pay for my trip to attend the funeral and pay my respects. That actually help me succeed in my first year.
I used the online library and other online resources to do my assignments. Don't be afraid to ask questions and reach out if you're struggling in class. Bookmark these useful pages that will help you be successful.
6. First-generation students can do more than just survive college. You can thrive.
You are enough just the way you are. It's okay to fail as long as you use it as a lesson to get better. Always pay respect to those who've paved the way for you to achieve your dreams. Building confidence, developing soft skills, and creating a community in your college environment can help you succeed.