October 19, 2021
The Top 12 Questions (and Answers) About Applying to SUNY Empire
By Jillian Johnis, SUNY Empire State College Admissions Recruiter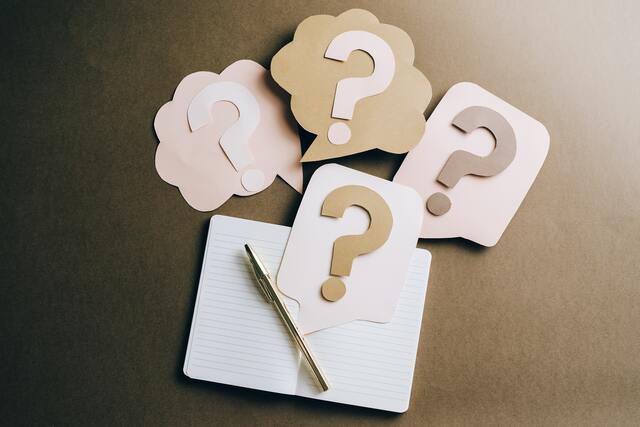 Thinking about starting or finishing your college degree, but have no time to attend a virtual information session? We understand. As an admissions recruiter for SUNY Empire State College, I know how busy our students are — juggling work, family, and other obligations.
To help fill in the gap, I compiled answers to the most frequently asked questions we receive at our information sessions. If you have additional questions, please get in touch with the SUNY Empire recruiter in your area using the contact information below!
Do you have my program?
SUNY Empire offers more than 110 online degree programs at the undergraduate, graduate, and doctoral levels. Our undergraduate programs can be individualized to meet your career goals and interests. View a full list of degrees and programs.
How much does it cost to attend SUNY Empire State College?
As part of the State University of New York (SUNY), SUNY Empire offers affordable tuition and generous financial aid options. To view current tuition rates and fees, visit www.esc.edu/tuition-financial-aid/tuition-rates.
How many credits do I need for an associate degree? A bachelor's degree?
Our associate degree programs are 64 credits (24 credits must be taken at SUNY Empire). Our bachelor's degree programs are 124 credits.
How many college credits can I transfer to SUNY Empire for an associate or a bachelor's degree?
If you are transferring from another college or university to SUNY Empire to earn your associate degree, you can transfer up to 40 credits. If you are transferring to earn your bachelor's degree at SUNY Empire, you can bring up to 93 credits. All credits must be relevant to your degree program.
How much does individualized Prior Learning Assessment (iPLA) cost, and how many college credits can I earn?
There is a one-time fee of $700 for the iPLA process. You can earn up to 93 credits toward your undergraduate degree. For more information about iPLA credits, review our iPLA Guide, call our Student Information Center at 800-847-3000, or ask our chatbot, Blue!
How do I apply to SUNY Empire?
To apply, visit www.esc.edu/admissions/associate-bachelors. From there, you will create your log-in and begin the application process.
Who can I contact regarding financial aid?
Our Student Information Center can assist you with financial aid questions. Call 800-847-3000 ext. 2285.
Where do I send my official transcripts?
When you request an official transcript from another college or university, it can take several weeks before we receive them. We recommend that you request your official transcripts well in advance of SUNY Empire's application deadline. Have your official transcript(s) sent to our admissions office at:
Admissions, SUNY Empire State College, 111 West Avenue, Saratoga Springs, NY 12866
If you have questions about transcripts, email admissions at admissions@esc.edu.
How long does it take to be accepted to SUNY Empire State College?
If you submit your online application and all required supplemental items by the application deadline, you should receive an admissions decision via email within two to four weeks. We encourage you to check the status of your application at https://apply.esc.edu.
What do I do after I've been accepted?
Once you are accepted, our Begin Team will contact you to get you ready for registration and answer questions you may have about online orientation, financial aid, mentor assistance, and more. We'll also assign you a mentor, who will help you register for your first-term courses.
Do I need to submit immunization records if I'm studying fully online?
If you are only enrolled in online courses, you are exempt from submitting your immunization record. If you are taking any in-person courses, such as independent study, study groups, and residencies, you must provide a current immunization record. We recommend you submit your immunization record early in the application process to avoid a delay in registering for your courses. For more information about the COVID-19 vaccination requirement, visit our immunization information webpage.
If I have questions during the application process, who do I contact?
If you have questions during the application process, please contact the SUNY Empire State College recruiter assigned to your location. View our list of our admissions recruiters.
On behalf of SUNY Empire's admissions office, we look forward to working with you and welcoming you to the SUNY Empire community!